Originally thinking of a confined harbour setting, the motive expanded to a broader sea scenery during development, stylistically reduced to a flattened graphical design. Which works perfectly in a child's room of rather smal size - not too overwhelming in appearance, with a soothing touch in structure and instantly graspable clear lines.
Water-based interior paint. Completely hand-drawn with brushes only.


Motifs of the old town slightly distorted on the café's walls, drawn with charcoal and chalk on particularly rough plastering. A covering layer of varnish prevents from rubbing off the pigments.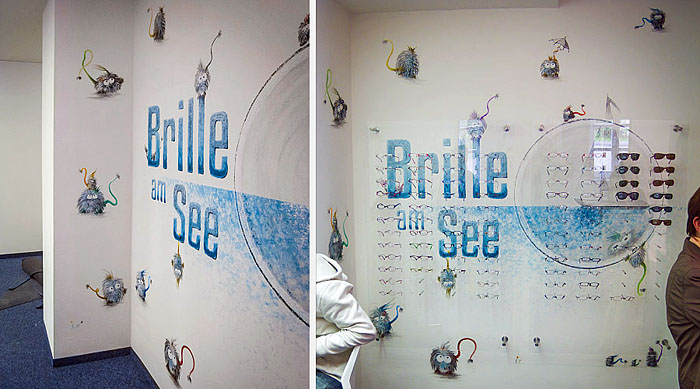 Revamping the "children's-corner" of Franconia-based optician

Brille am See with tailor-made little monsters playing around the logo.
Mixed media from charcoal, chalk and watercolour.